Welcome Dr Kimberly Graham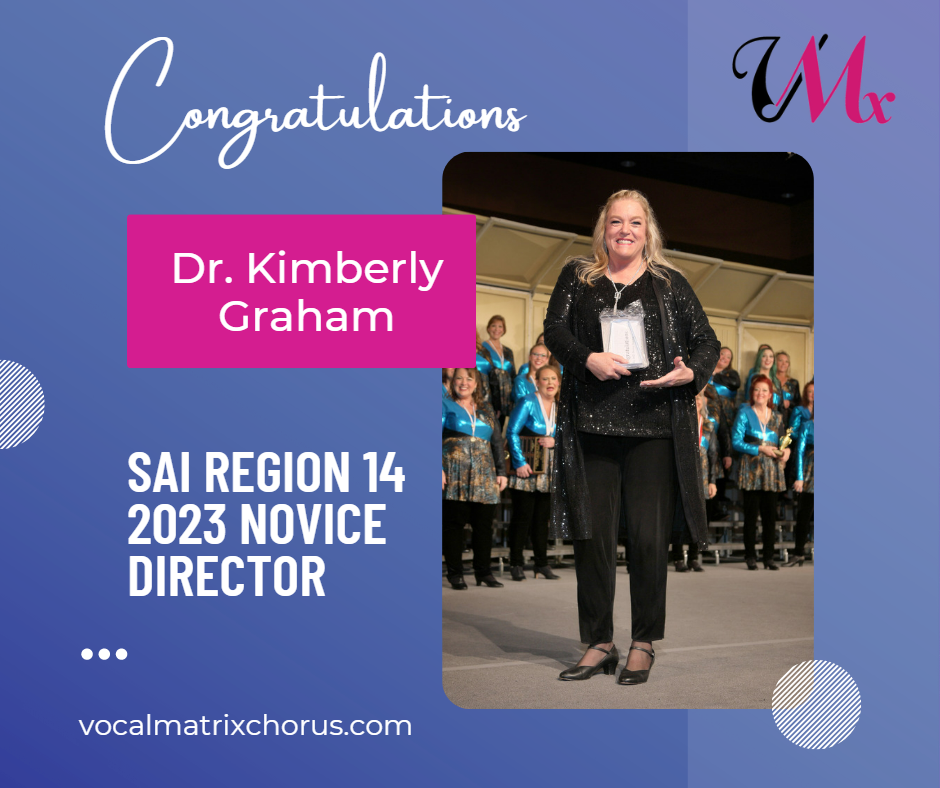 Vocal Matrix Chorus welcomes Dr. Kimberly Graham as she steps off our risers to become our new Music and Artistic Performance Director!
Kimberly is a charter member of Vocal Matrix (Greenville in Harmony) where she sings tenor and has been a member of Sweet Adelines International for 17+ years. She is married and has 5 children. Kimberly plays piano and cello, and has extensive dance experience in various styles. She has been involved in school and church choirs as well as playing various roles in community theater productions. She has played cello in the Foothills Philharmonic Orchestra, the Furman Symphony Orchestra, and the Carolina Pops Symphony Orchestra, as well as having had radio and televised piano soloist performances.
Kimberly has a Bachelor of Music in Music Education with a choral and instrumental emphasis. She was the Fine Arts Coordinator/ Director of Orchestral programs at a private school in Greenville, SC for 12 years. After earning her Masters Degree in School Administration and her EdD in Educational Leadership, she started a new position as the Principal of a private elementary school in Greenville this year.
She is SAI DCP certified, and has chapter experience in the areas of quartet, front row, management team, and assistant director.
VMx is proud of what Kimberly has accomplished in such a short time and congratulates her as she was recently recognized by SAI Region 14 with the 2023 Novice Director Award.