Our ensembles
Hire us
Looking for a smaller group or a quartet to entertain during your private event or special occasion?    Contact us for a list of ensembles currently available for hire!
RipChords Quartet
RipChords pulls its members from the Vocal Matrix Chorus. We enjoy singing at retirement communities, churches, and small events such as birthday, anniversary, and retirement parties. RipChords has a diverse repetoire, including seasonal  songs for the holidays such as Christmas and Valentines. We are available to sing for your next event or just to entertain you!  For more information about RipChords, please contact Kim  (864)363-5298 or at [email protected] .
Meet our singers (from left to right):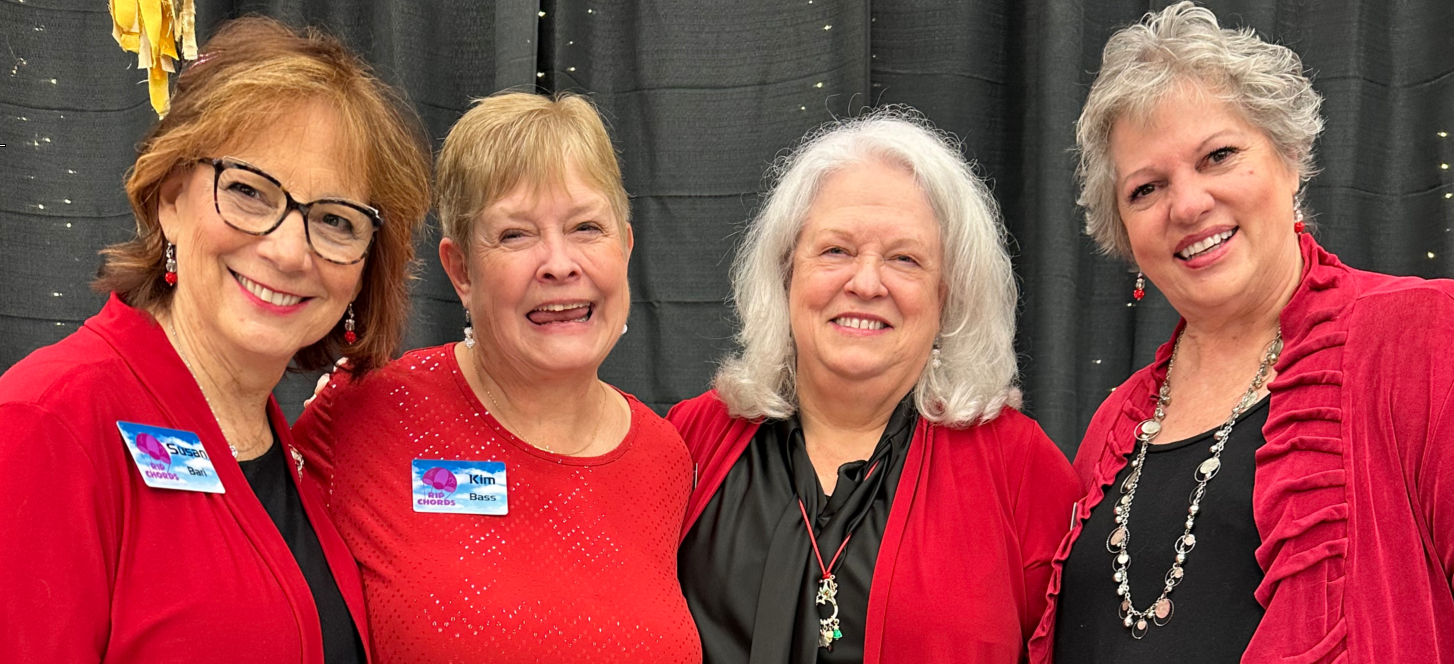 Susan Kelley sings Baritone and was Decorating Manager at Strossners Bakery. Her creations are in high demand especially with the VMx chorus. Susan is recently happily retired.  She has a daughter, Allyn.
Kim Brown is our Bass. She is retired from Prisma Health where she was a nuclear cardiology technologist. The retired life allows her to travel, especially to NYS where her children, Matt, Melissa and Keith live. Kim has 2 grandsons and 1 great grandson.
Anne Elmerick is our Lead and our newest member. She recently retired as a marketing director in the packaging industry. Anne loves to travel and still has a few destinations on her bucket list. She has 2 daughters and a granddaughter.
Anita Edge sings Tenor. She is a retired Schoolteacher. If you see Anita anywhere, she is most likely wielding knitting needles! She has twin boys, Matthew and Kyle.
Look Here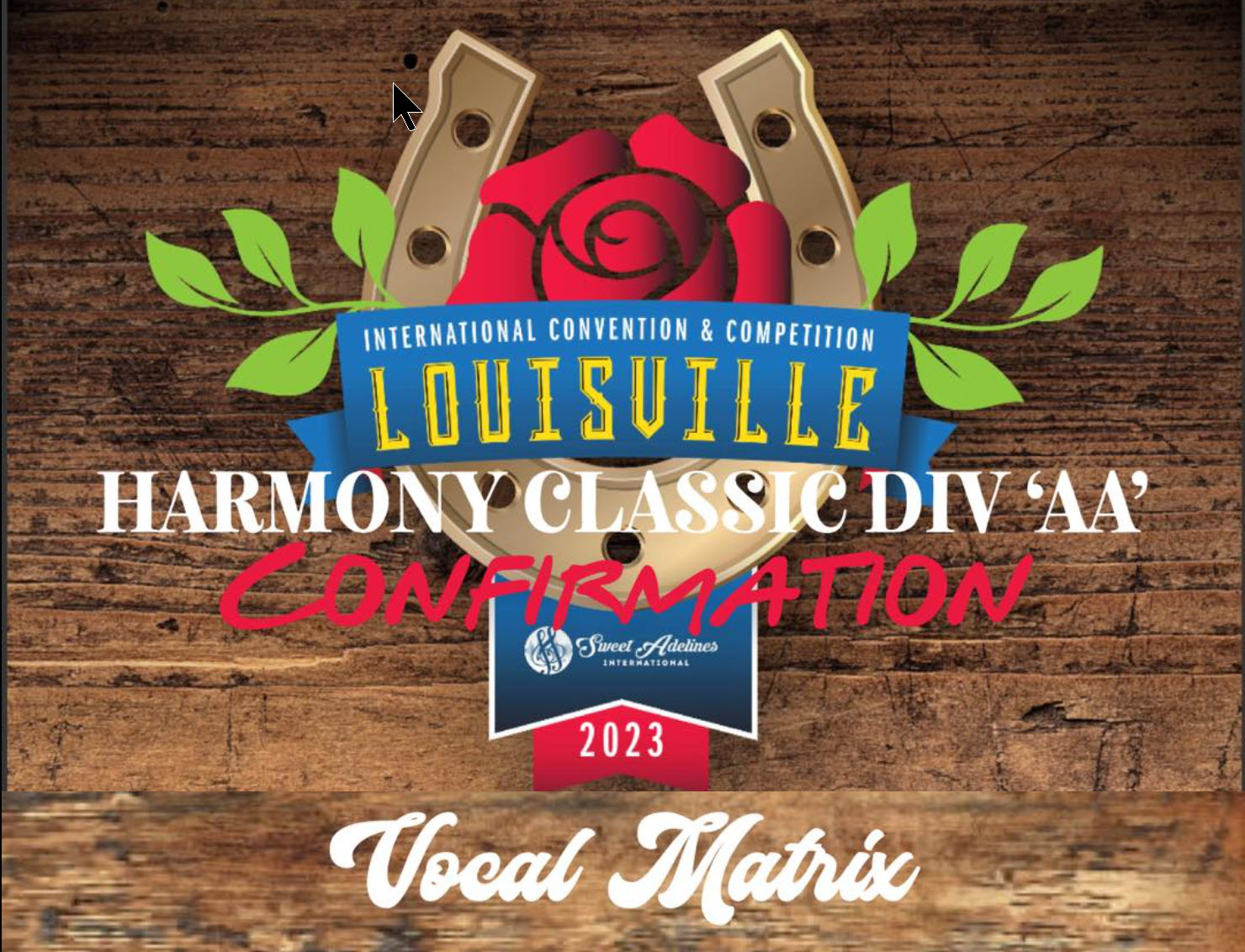 Contact us
Interested in booking a gig? Want to attend a rehearsal or learn more about joining our chorus? Have a general comment or question?
Contact us via email [email protected], or if you prefer, call our chorus phone at 864.915.4496.