"It's Beginning to Look Alot Like Christmas"

A group of Vocal Matrix singers bring Christmas Cheer to shoppers at the 2022 Holly Jolly Fair in Anderson, SC.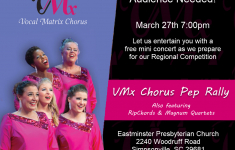 Mar 27 2023 -

7:00pm

to

8:30pm
Free mini-concert! Will you be our audience as we prepare for our regional chorus and quartet... more
Mar 30 2023 - 2:00pm

to

Apr 2 2023 - 4:07pm
Look Here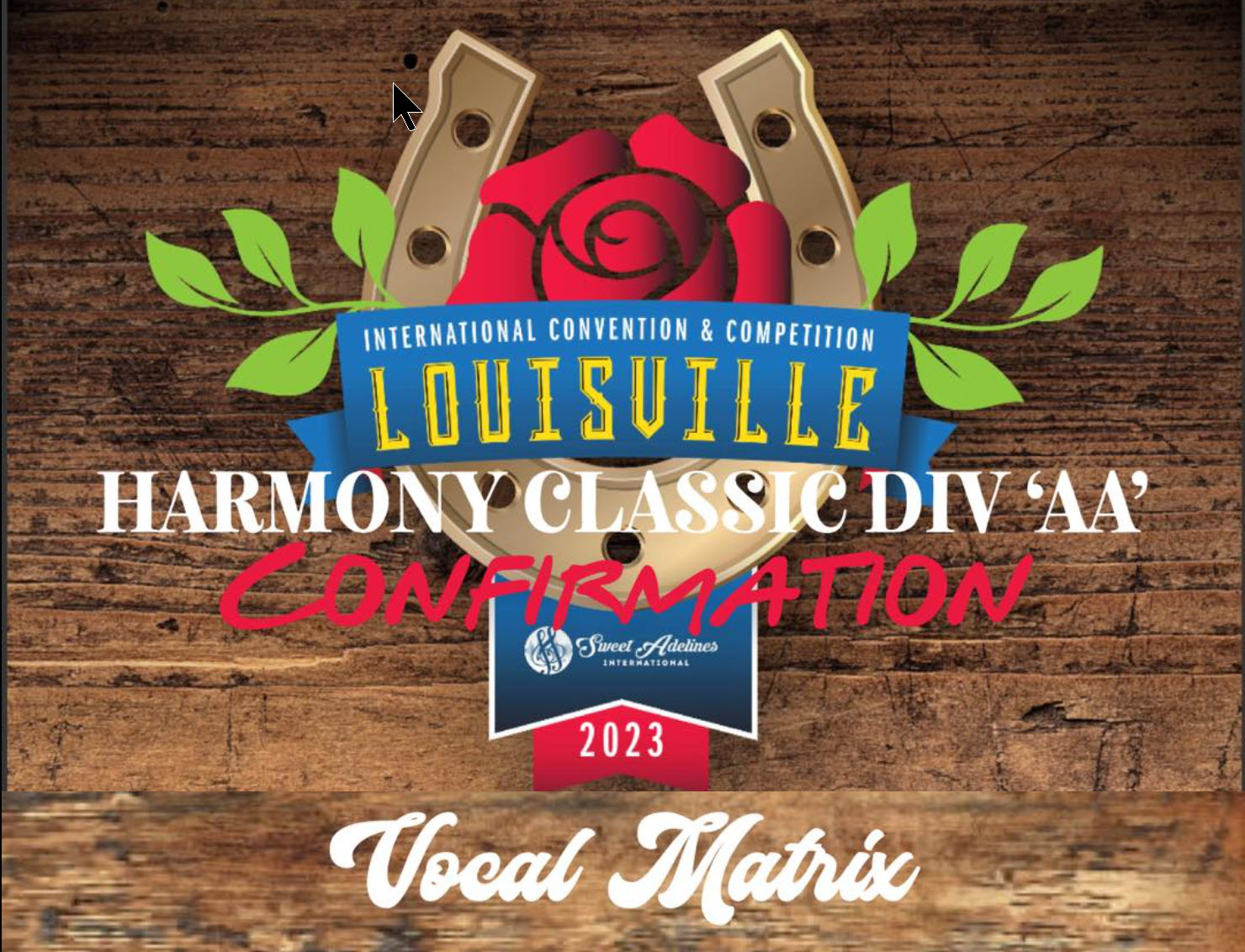 Contact us
Interested in booking a gig? Want to attend a rehearsal or learn more about joining our chorus? Have a general comment or question?
Contact us via email [email protected], or if you prefer, call our chorus phone at 864.915.4496.